Fairytale valleys, charming little islands, hiking paradises, mountains meeting lakes on spiritual journeys, cobbled streets, landscaped or wild gardens and fantasy bridges are just a few of our summer destinations in Europe: places carefully selected to inspire your search for a perfectly zen vacation and … a good Instagram story. But hey, who said postcards aren't in trend anymore? You'll definitely want to send your friends snaps of these #unspokenworlds.
Pack your bags and be ready to discover your inner self!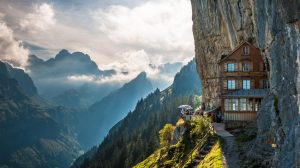 Photo source
Our journey begins in the North-eastern Switzerland.
A train from Gossau, Herisau or Appenzell can take you to the Wasserauen station for a most memorable experience this summer: a cable car ride to start your mountain "therapeutic" hike!
With a capacity of some 380 people per hour, the cable car takes you to the high plateau at an altitude of 1,644 m. The surrounding area with Lake Constance offers hiking trails that cross four countries! The challenging walk (or cable car ride) from Wasserauen up to the Ebenalp offers spectacular views.
But an unexpected point of this route is no other than the Äscher mountain restaurant. Its location is in the most precarious position on the 100m high cliff.
The hills of Zagorje in Croatia have a lot to show off in terms of vineyards, thermal springs, forests and peaceful nature.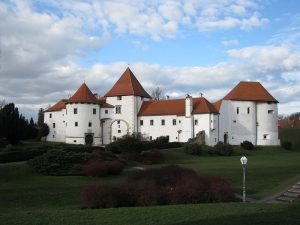 This hidden treasure not far from Zagreb is not (yet) fully explored by tourists, even in the middle of summer season.
Which can mean one thing only, really: you can explore it all at your own pace. The architecture is stunning and the food & list of wines – infinite.
One of our favourite stops here is Varaždīn, a stunning baroque city near the Slovenian border.
Matka (meaning "womb") is a canyon located west of central Skopje, Macedonia. Covering roughly 5,000 hectares, it is home to several medieval monasteries and a great destination for kayaking, climbing, hiking and even fishing if you fancy. There are dozens of caves and a large number of endemic plants and animals.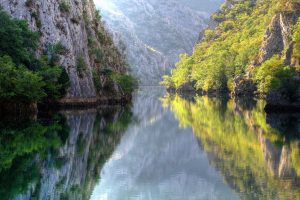 Photo by Goran Anastasovski
The Bastei in the Elbe Sandstone Mountains of Germany is a rock formation towering 194 meters above the Elbe River. It reaches a height of 305 meters above sea level, and the rocks of the Bastei were formed by water erosion over one million years ago. This is a unique walk in the hiking area that extends over the borders into the Bohemian Switzerland (Czech Republic).
This has been a tourist attraction for more than 200 years and in 1824, a wooden bridge was constructed to link several rocks for the visitors.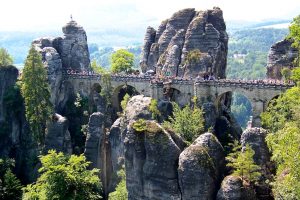 Photo source
Before moving on to the sea, there's one more hiking heaven to explore:
the Tunnel of Love in Ukraine
This unspoken railway is surrounded by green arches and is up to five kilometres long. It's known as a favourite place for couples to take walks. No wonder!
The line starts at Klevan station, on the Kovel-Rivne line, and reaches the northern area of Orzhiv. So, if you love natural architecture, this is a must!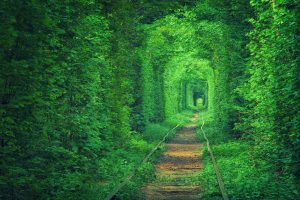 Photo source

Let's stay in a fairy tale land – literally – and show you the next summer destination, which is in the heart of Europe, Transylvania.
The Valley of Fairies is situated 40 km from Sibiu, one of the most beautiful medieval cities of Romania. It offers a hobbits fantasy through picturesque landscapes and natural materials creating an eco-architecture.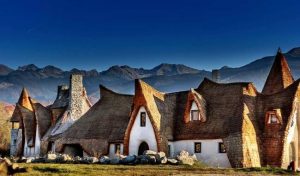 Photo source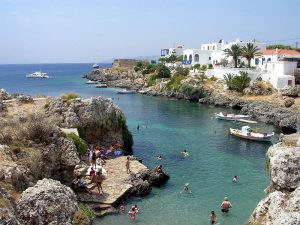 Kythira, a Peloponnese magical island will bewitch you with Kaladi and Halkos beaches, cobbled streets (in Hora), traditional cafés and seafood restaurants.
It is located above the village of Milopotamos, the famous Neraida Waterfall, speaking of fairies.
A truly unique place in Greece must be Meteora, an area in Thessaly with Kalampaka as the city under the rock towers. Meteora is a surprise for the adventure seekers, as it has some curious monasteries on the top of the rock towers.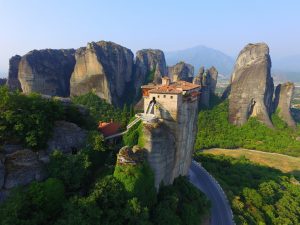 Source
One of Croatia's stunning places is the Island of Krk. This is the most northerly island on the Mediterranean, located in the Kvarner bay. The island is included amongst the sunniest parts of Europe with 2500 hours of sun per year. There are more than 1400 different plant species in the area!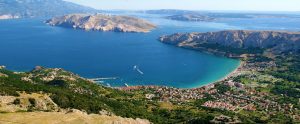 Photo source
The Danube Delta, on the other hand, is known to be a bird's paradise. Romania's most precious natural reserves – the "Delta Dunarii", a UNESCO heritage site, is a wildlife enthusiast's (especially a bird watcher's) paradise. The Danube River flows 1,788 miles from its springs in Germany's Black Forest into the Black Sea. Before reaching the sea, it forms the second largest and best preserved of Europe's deltas: 2,200 square miles of rivers, canals, marshes, lakes and islands.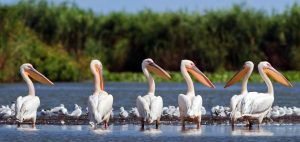 Photo source
North of Romania, Ukraine has a hidden – and the largest – lake into the depths of the Carpathian Mountains.
Lake Synevyr, also called one of the Seven Natural Wonders of Ukraine, is part of the National natural preserve "Synevyr", established in 1989.
Nevertheless, scientists estimate that the lake formed about ten thousand years ago.
Legend has it that the blue lake was made out of the tears Syn, on the place where her father the count had killed her lover, a shepherd named Vir.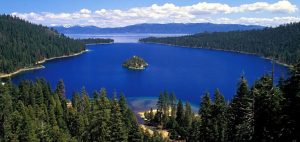 Photo source
The oldest and (as the internet says) the most photographed village of Austria is Hallstatt.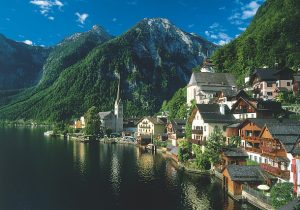 To reach the little Alpine village you can take a ferry ride across the lake and slowly discover the stunning view: an #unspoken feeling of joy will invade you as you get closer to the destination. Hallstatt is a salt mine village and people here have been trading it for centuries. Houses built into the mountains, deep blue waters, a charming market square and beautiful nature trails are just a few of the reasons why you should book a trip to Hallstatt.
Before winter is coming, book an unforgettable holiday in Dubrovnik, Croatia. Famous for being one of the filming locations for Game of Thrones, Dubrovnik is a spectacular city in terms of architecture.
So, why not explore the citadel on a 3 hours tour with a "King's Landing" expert guide?! It will be, in fact, the Old Town you'll be visiting. Don't forget to walk along the city walls, the views are breath-taking.
Photo source
Poland is a highly inspiring land, from personal experience, it's so poetic that I cannot think of a better ending to our list of #unspoken summer destinations.
Gdańsk is a city on the Baltic coast. The city celebrates life through the most welcoming and warm people, with so many options to be explored: cobbled streets, curious museums, trendy coffee shops and beer gardens.
I've booked my flight already, have you?!

Photo source