Originating in the early '90s in France, Germany and Switzerland, the idea of dining in the dark has since grown and developed in quite a few places over the world. Known mostly by foodies with an adventurous spirit, it hasn't become yet a mainstream attraction, although it is quite the event! In its beginnings, Spielmann, blind himself, would blindfold his dinner-party guests to show them what the experience of eating was like for him.
We read about such parties in stories, but when it came to real-life experiences, people/ critics/journalists have had different opinions over the years. As an #unspoken phenomenon, we had to try it ourselves, and as soon as we decided to try it, we were on our way to Dans le Noir? in London.
Dans le Noir? is part of a chain of restaurants where guests eat in complete darkness. The chain was actually founded with help from the Paul Guinot Foundation for Blind People as a way to raise awareness about what a simple meal out can be like; (after trying it, we can tell there's nothing simple about it!) But more than raising awareness, it is a great business model that expands the economy with gastro-tourist sites somewhat hidden in plain sight – the lights are dimmed so you won't even notice it from the outside.
This restaurant is making an impact as strong as when it all started, whether it is positive or negative, because what can be more interesting than trying something completely different, something that could transform and distort one's senses when eating? Personally, as a huge fan of colours and inspired by images, it was a challenging dinner - but it was fun! Knowing the texture and taste of an ingredient you are familiar with but not being able to name it, that was both scary and wonderful! It is, in a strange way, a test for your taste buds and also – a test of your confidence in others: when you enter the restaurant, after you've left all light sources behind (no phones allowed!) you enter your ultimate trust test. Do you trust the waiter to take you to a table? Do you trust to eat whatever is on your plate? Do you trust to drink the wine?
We were curious to find out more and what better way to do it than to have a chat with Edouard de Broglie, the founder of Dans le Noir?
First of all, you opened Dans le Noir? in London in 2006, so it has been already 12 years!
Edouard de Broglie: We opened the first restaurant in Paris, in 2004 and because it was a huge success, we decided to open one in London too.  We always try to expand.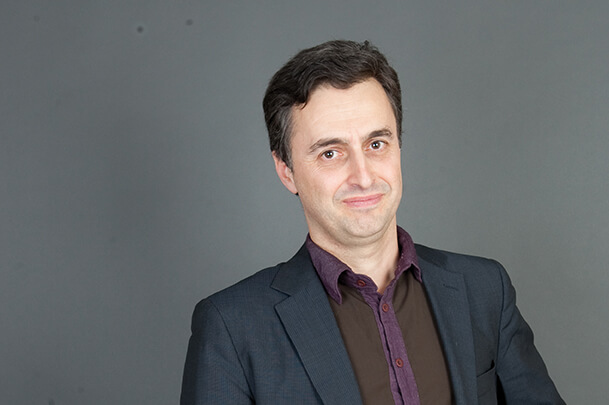 When this idea came to you, were you confident that people would embrace this culinary experience?
E.B: I was confident, but it wasn't easy to finance this kind of business. I had to finance it myself. The Press helped us a lot when we started in Paris with two main news; this helped a lot, people heard about us. I can say it wasn't so difficult after we opened, but more so before the opening, when we had to take the risk and also to get the authorization for the restaurant.
So far, where has it been the most popular, out of all the places where the restaurant is running?
E.B: London is our biggest success, Paris is also a big success, but London has something else, I don't know what it is, maybe people are shyer. There's also a lot of celebrities in London. I remember a few years ago I was dining in the dark and the guy next to me was talking about cinema; after a while, I discovered it was Tim Burton. You never know who's next to you! It's different from Paris, in London we became an institution.
How about the least popular of places?
E.B: We had a restaurant in New York for a couple of years, but we decided to close it. New Yorkers aren't very interested in disabilities and not a lot of them are into food either. They didn't find interesting this experience. But it is quite popular in Spain and in Russia, where we have a good feedback, and also in all the other places.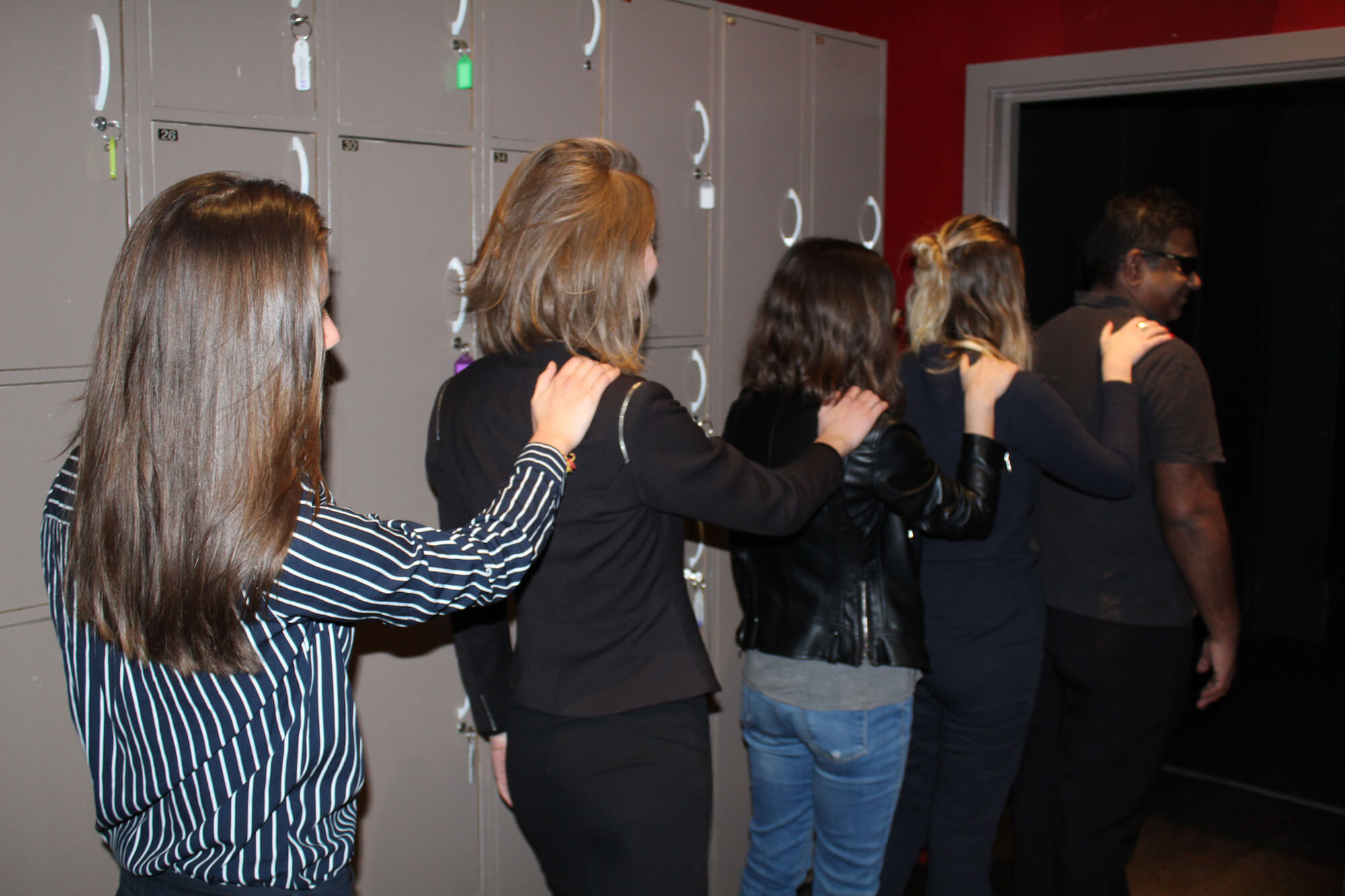 Why do you think people are attracted to this idea?
E.B: For wine, it's a bit awful, even in France, because people don't recognise the wines; they mistake reds for whites and so on, and we try to play with different flavours. But they do understand that it's not so easy to get the food when you don't see it. There's also another strange aspect, the tables are communal, you sit with other people; you can communicate with your neighbours and not have any preconceptions about them, and everyone is interesting. You can discover, you can socialize. People don't expect it, but they often like it because of that.
Finally, one of the surprises of this experience, Edouard tells us, is the fact that you are guided by a visually impaired person, whereas in real life you usually do the opposite - in guiding them. People respond differently to this, some of them are very emotional and it is rare to see this kind of dialogue and bonding in any other restaurant in the world.
E.B: Some people come for fun, some for the tasting and others come for an exercise of empathy.
We spoke to some of the staff at the restaurant in London and they all said they have been working for quite a long time there! We imagine this is good in terms of staff turnover and not having to train new people, but do you also offer new positions for other people with disabilities who are keen to work in such places?
E.B: We have people with disabilities on all levels of our company; the second person after me is blind and he's there because he's really good. We have consultants; at our spa in France, the director is a blind woman. 
In the beginning, I wanted to help them to get better jobs, but this didn't happen because people are happy there! Half of my team now are people who have disabilities. I don't have any problems with them, on the contrary. We are proving that working with disabilities is efficient and profitable.
Edouard wants to send the message further to all companies, to influence other managers to think differently. Even if they don't go to employing 50% of their staff with disabilities, they can go from 3 to 5% and that is a difference already.
E.B: In the UK, the blind people you've met, they work for money. But in France, they don't work for that, as they have enough money to live, being supported by the state through benefits; the problem is they don't have a social network, they are alone. So, they work for socializing.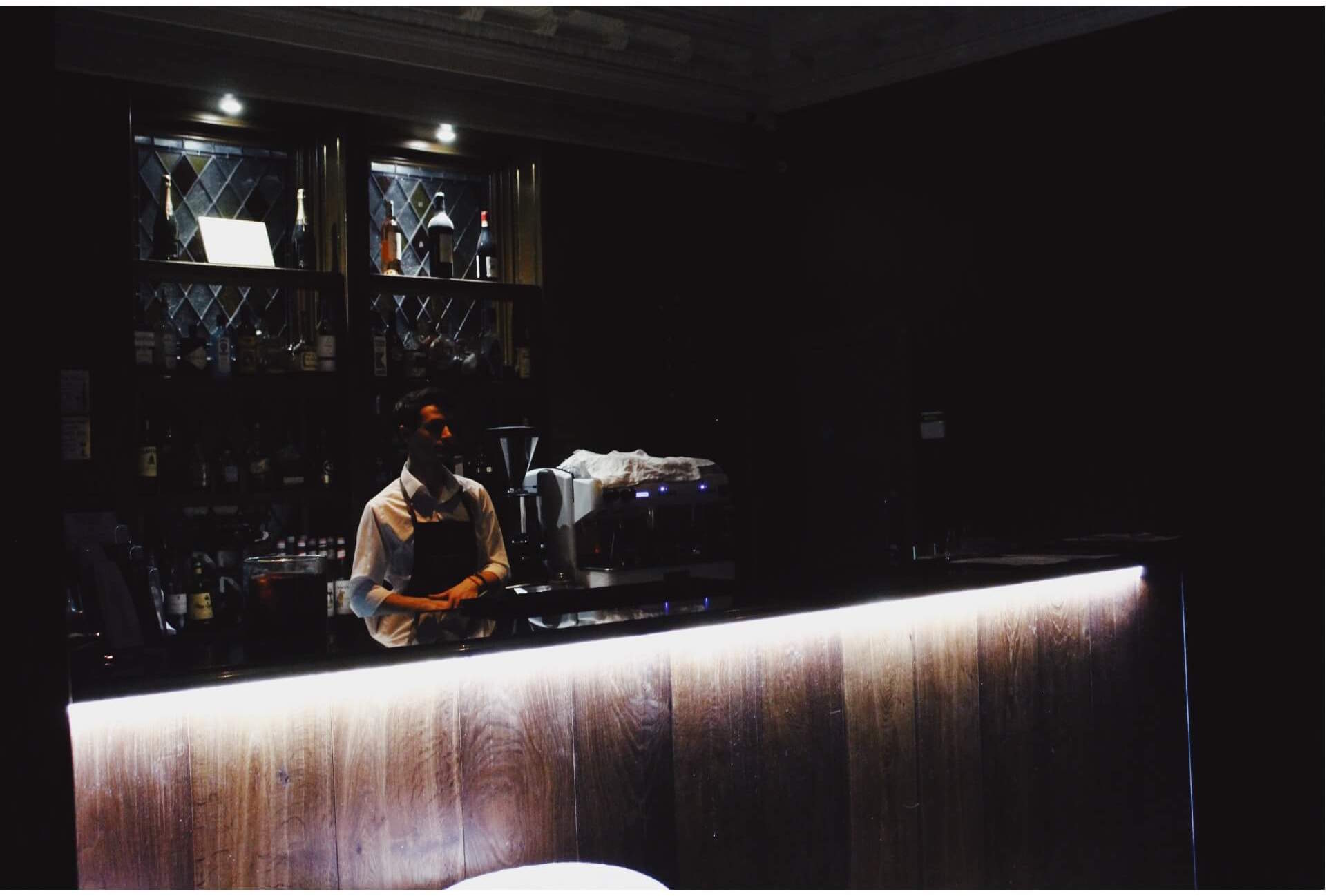 We noticed there is a Silent bar on top of the restaurant, which is very cool! You can even learn sign language!
E.B: On our ten-year anniversary, I said to my team that we have to regenerate the interest of people for our company. We decided to work on this concept to work with another disability and we didn't advertise it; so when people have a dinner at Dans le Noir? when they finish they go upstairs to see the menu and have another experience! But they are not expecting that. I think that's why after so many years we are still fully booked every night.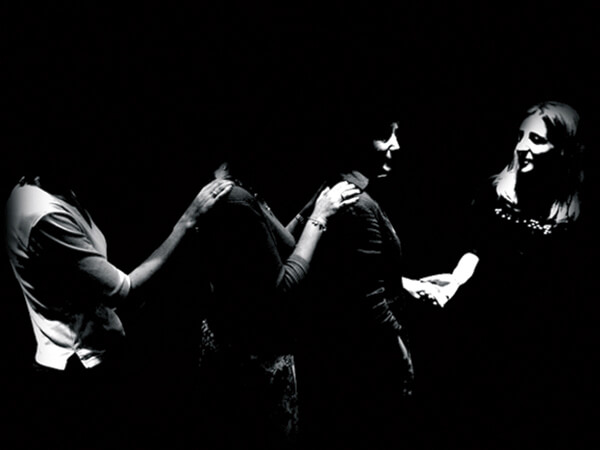 Promoting communication between disabled and sighted people – that in itself is an achievement and opens a dialogue about what we as a society can do to meet their needs and skills. Are there any other projects apart from Dans le Noir?
E.B: We have a spa in Paris, opened for six years now and one in Bordeaux. That was part of because we had a temporary restaurant in Bangkok and all of our blind waiters were masseurs as well. But we have a very interesting project coming that we will launch in Paris and London before the end of this year: a perfume workshop in the dark. Participants will spend a few hours in the dark alongside trained people who will help them with their own olfactive discoveries.
As a small company that grows every year and offers employment opportunities all over the world – Edouard's team has certainly already made an impact and inspired other business. For example, they inspired a new concept café in France called Café Joyeux, where the whole team is made of people with mental and cognitive disabilities. The message they send is beautiful, wishing to change society's perspective on those who are different.
As for happenings in the dark, they started in the early '90s in Germany with art exhibitions in the dark and even performance art. We would definitely try the perfume workshop in the dark, once it will be available. The question is - would you be inspired to take part in such events?