Born in Romania and raised in Sweden, Tanya moved to London in 2012 to study photography. Four years ago, Tanya wanted to live the big city life. And London delivered. Not too long ago though, Tanya realised she missed nature as she experienced it in Sweden. Although London is famous for its parks, Tanya needed more.
'I love adventures. I am trying to make the weekend into adventures. Explore surroundings. But I haven't felt like exploring London as much as I did at the beginning' - she confesses.
The great adventure she was looking for was brought to her by her father.  They had fallen out of touch ever since her parents divorce but last year, he came back into her life and offered her to go on a particular bonding experience.  Indeed, he took his daughter on an 800 km walk starting from France to Spain, known as the Compostela pilgrimage. When you arrive at the end, you are welcomed into an impressive church where you are blessed during a ceremony. Originally religious, the walk now attracts people with various motives.
'I like the physical challenge too. It's crazy how such a basic thing like walking can do to you!' wonders Tanya, a self-described hiking addict.  'But, some people are lost in their lives so it's a good time to just think. Because what else are you gonna do walking for 9 hours a day? It is self-discovery. It opens you up. When you are in London you go on autopilot. You do things because you gotta do them. There is no worry other than taking everything in during the walk.  It's almost like meditation' - reflects Tanya.
Tanya did the first 600 km with her father before returning last March to finish the remaining 200 km. 'You can start anywhere, you can even do it backward adds Tanya.  Wherever you start your journey you will get a passport that costs 2 euros you can get from the tourist office. You will then get a stamp from every place you will sleep at on the way.  You gather the stamps until you reach the finish in Santiago where you show the passport at the church and they give you a certificate in Latin congratulating you on your journey.
Although the pilgrimage is a journey of self-discovery, you don't have to do it alone and you certainly are not alone on the Camino. 'Restaurants, bars… there is no lack of anything. It's not the wilderness, it's still Europe' laughs Tanya. 'You meet people on the way, it's up to you if you wanna stick with them or not. I became such good friends with people I met.  I even bumped into someone who lives 10 minutes away from me in London. We became best friends on the Camino' comments Tanya.
For Tanya, the biggest lesson of the pilgrimage is to 'let go'. 'You meet people you think you wanna be friends forever but then they walk faster than you and you have to let them go.
Every day is a new discovery, nothing is the same. Except for the routine of getting your backpack on. Enjoy the moment, say what you wanna say now.
It's about being in the now.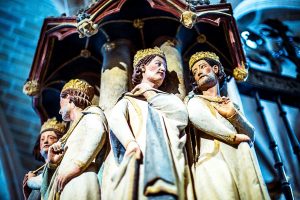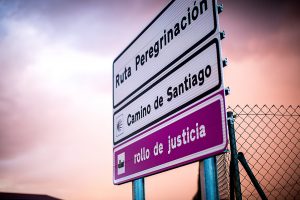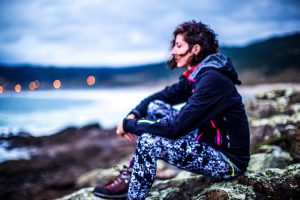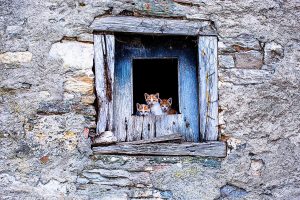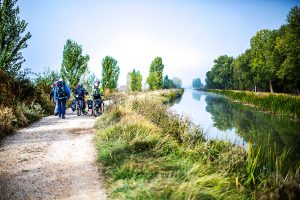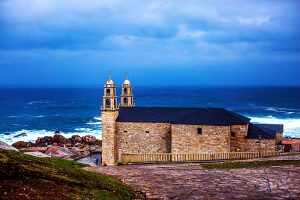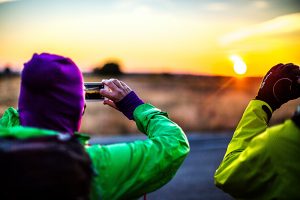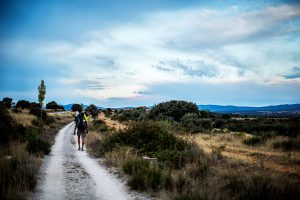 Photos of Camino de Santiago by Tanya Raab