When I found out that Mihai had started to craft natural and vegan soaps, I was beyond happy. These days, you barely know what to buy or not. The options are infinite but you also need time to learn about ingredients and we're usually too busy for that. So, to have someone I could completely trust, was a dream come true!
As a chemical engineering graduate, Mihai is working in the pharmaceutical industry, a field that allowed him to discover "the other side" of the story when it comes to beauty and health products. It was natural for him to adopt a healthy lifestyle, in terms of food and beauty products, learning more every day about what we actually consume and how our body responds to it. Mihai grew up in a small village, and he wasn't a stranger to using natural and health products.  

UW: Have you always been passionate about chemistry?
M: Yes, it always came naturally to me. I've always been curious about things around me, especially green chemistry (environmental chemistry). When one would see a flower, I would see a list of questions: what is it made of? why does it smell like that? what is responsible for its smell? every little detail...
I used to help my parents in the garden, spending my childhood summers among organic grown vegetables and flowers, so a future in a related domain was quite inevitable.
"It might sound odd, but it's more natural. Humans didn't have too much of an impact in many places."
M: I think Romania is more diverse. Better preserved as well as it's a less developed country. It might sound odd, but it's more natural. Humans didn't have too much of an impact in many places. But you get a decent amount of nature in London. Especially in the South, there are many commons where you can spend time to free yourself from concrete, fumes and tourists.
I try to have as many plants as possible around. I'm surrounded by a beautiful garden where I live now in Wandsworth. Unfortunately, there is already a gardener hired, so I don't get to work on it! I used to have an improvised garden on the balcony in my previous house.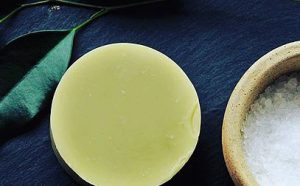 Mihai learned about soap making in his university years, which was a perfect match for his obsession with scents.
M: Essential oils do the trick as well. What could be better than a plant's pure essence? I sniff on them every single day. I always researched diverse ways to make use of them. As I stumbled across an article about making your own soap, I remembered about an old lady from the village stirring for long hours in a pot, adding a lot of herbs to make a nicely perfumed laundry soap.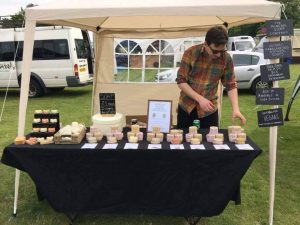 UW: So how did it all start?
M: I just love beautiful, natural scents and products. I love toiletries, but not any toiletries; pure natural ones! My expectations of a good quality product pushed me to make a decision: why not make the best products just by myself? So, I started making my own perfumes, soaps, balms and other small things since university years.
UW: What scent was your first soap?
M: Lavender, funnily. I live now in a place where Lavender doesn't have the best reputation, especially among young people. But in Romania, Lavender was not a common plant. You don't just stumble across one, so its smell was quite a virgin territory for me.
UW: When did you decide to transform your passion into a business?
"I just decided to quit my job and give it a go."
M: When I got bored of the first chemistry job I had in London. One day, I just decided to quit my job and give it a go. It was very challenging because the cost of living here is so high. You either have someone backing you up for everything else or your business has to start with a bang, otherwise, you will struggle. I think being in a foreign country made it even more difficult for me as I wasn't yet fully adapted to the day to day life.
When it comes to inspiration, the colour green, whether it's a patch of grass or a forest is what inspires Mihai. His favourite ingredient, though, has to be shea butter and of course, any essential oil.
"You could say that I see, feel, hear, smell and taste mostly with my nose; it is my 5 senses organ"
UW: What are your plans, what are you up to?
M: I am currently living the simple life, trying to make others appreciate the nature that surrounds them. We have to appreciate this planet and what it provides. Respect it, understand it and do everything in our power to keep it healthy. My long-term plan is to live a sustainable and independent life.