Not "small", but "compact". "Not new", but "modern". "Not crowded", but "multinational".
Perhaps Vilnius combines the above characteristics as no other European city. Its rich diversity of tangible and intangible heritage both portray an exceptional illustration of European capital which evolved in an organic manner over a very long period and keeps evolving.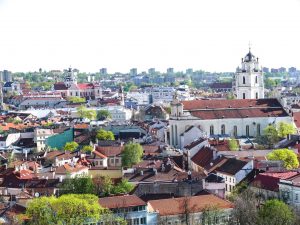 Vilnius is the largest and one of the oldest cities in Lithuania, and throughout the history of erasing and re-establishing cross-country borders, it was called differently. The most notable non-Lithuanian names for Vilnius include: Polish: Wilno, Belarusian: Вiльня, German: Wilna, Latvian: Viļņa and Russian: Вильнюс.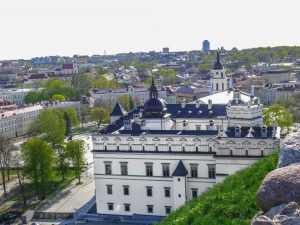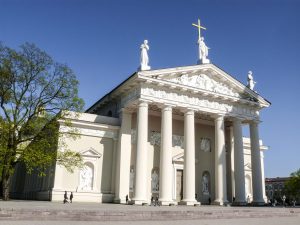 Following the historical path, Vilnius has been absorbing a great mixture of different cultures and folks. The city speaks multiple languages, and you can hear not only Lithuanian but also Russian, Polish, Latvian, English, German and other languages on its streets. Having population about 560,000 people who come from different backgrounds, the city has not turned into a crowded metropolitan – it rather preserved its own authenticity and uniqueness as intangible heritage expressed through traditions and art.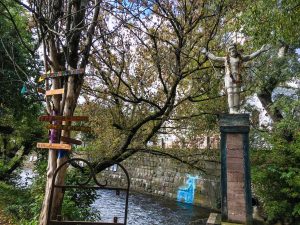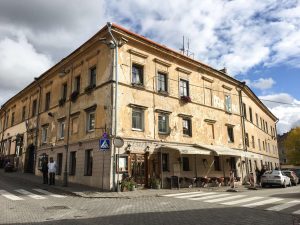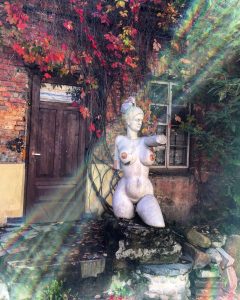 Vilnius is very small compared to the other capitals, yet I would rather call it "compact" as on its area of just above 401 km2 you can find all you need. The metropolitan has a lot of places to visit or just walk around in search for serenity:  narrow cobbled streets, beautiful yards, small galleries and museums, shops selling locally produced goods, bars and cozy cafes offering very tasty food.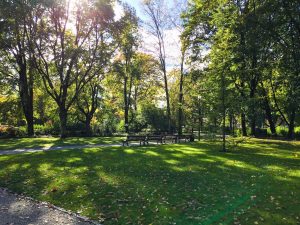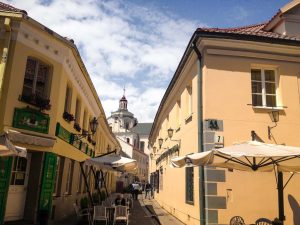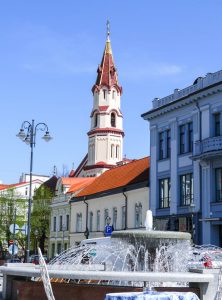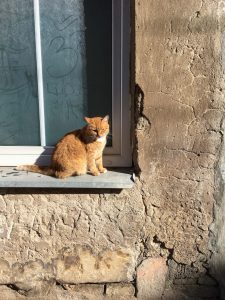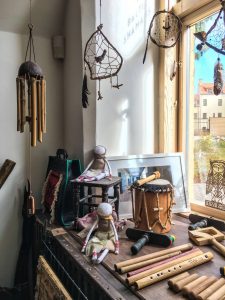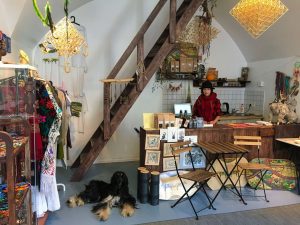 If you are looking for alternative festivals and performances, Užupis, which means "the other side of the river", is the best place to find them in Vilnius. Having bohemic and laissez-faire atmosphere, the city district has been always associated with art. In 1997 the creative community declared itself an independence as The Republic of Užupis with its own flag, cabinet of ministers, constitution, currency and a president, Romas Lileikis, who is himself a poet, musician and a film director. Nowadays, around 7,000 inhabitants live in that small area and nearly 1,000 of them are artists.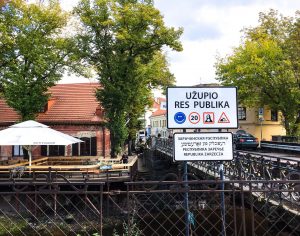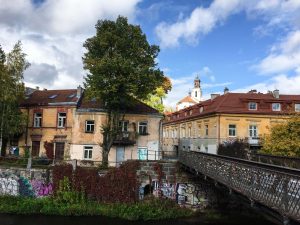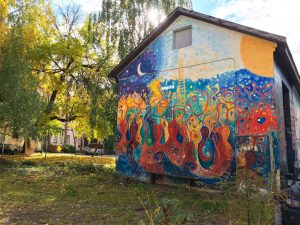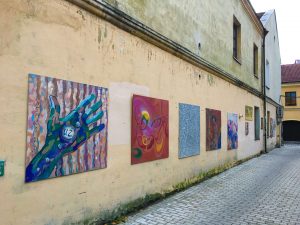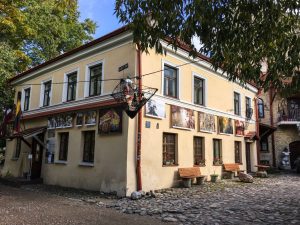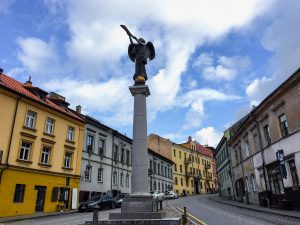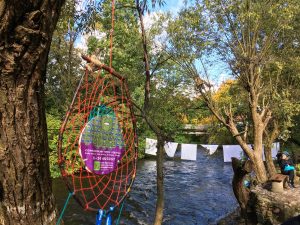 Central streets of the city represent a great portion of tangible heritage, and the Old Town is the largest urban ensemble in Eastern Europe full of architectural masterpieces. The 70 streets encompassing 1487 buildings have been developed by a constantly changing cultural influence and now complement each other exhibiting gothic, renaissance, baroque and neoclassical styles.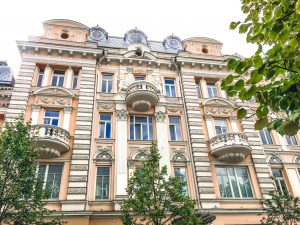 When being in Vilnius during the Franco-Russian War of 1812 , Emperor Napoleon was impressed by the local architecture and voiced his wish to carry one of the buildings, St. Anne's Church, with him to Paris.  Likely the plan did not turn into reality, and the most prominent example of both Flamboyant and Brick Gothic styles keeps adorning Vilnius.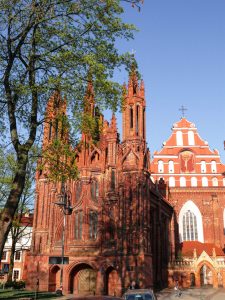 Probably, the most spectacular city view is from Gediminas's Tower Hill where the brick-red roofs of the Old Town are compiling into a colorful mosaic, and at the same time, you can see contemporary business buildings on the opposite side of the river.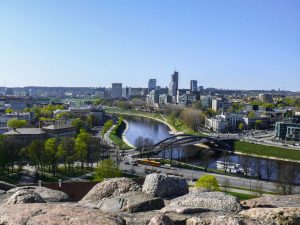 All the photos by Maria Biveine